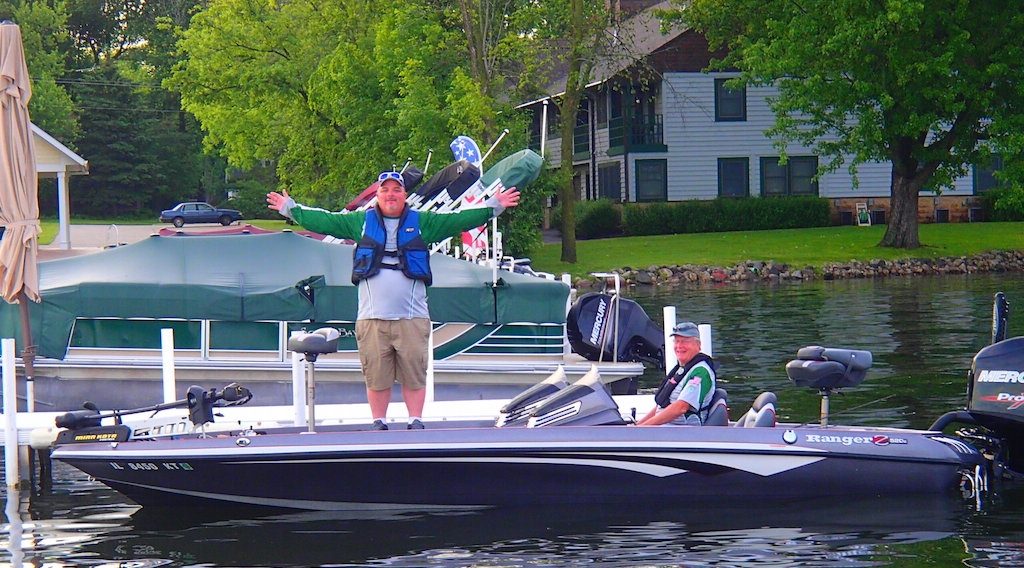 Whether you are a pro or a beginner, if you love to fish you'll love Greater Chicago Bassmasters. We are a small club that's focused on having fun, getting out on the water as much as possible and teaching each other some new tricks along the way. We are a participation club that's open to boaters and non-boaters. As a member of our club, you can:
Fish monthly tournaments from April through October. We fish bodies of water all over, but are most frequently fishing in Illinois and Southern Wisconsin. We have six scheduled tournaments plus a club Classic. We ask our members to fish at least four of our regular-season tournaments, which allows everyone to fish and still have time for other obligations. If you enjoy the competitive nature of tournament fishing, our top anglers participate in the annual 6 Man State Championship, which can put you on the road to fish the Bassmaster Classic. Check out our Schedule for a listing of all our upcoming tournaments.
Participate in impromptu buddy tournaments. Members frequently call buddy tournaments just to get out on the water and have some fun. Anyone can call a tournament and name the location.
Access our members-only message board. The message board is the life of our club and is a place for keeping in touch with fellow members while sharing information, swapping gear, and having a few laughs.
Meet new fishing buddies. One of the biggest perks of being in our club is the opportunity to meet new fishing partners. Whether you drive the boat or fish off the back of it, it's always fun to get on the water with some friends.
Our members attend a monthly meeting at Trezeros Kitchen & Tap. Meetings are generally held on the first Tuesday of every month at 7 p.m. Drop by to meet the guys and learn a bit more about our club.
Online Application